Welcome to worship and fellowship at the Orange Seventh-day Adventist Church, located in the heart of Orange County. Our mission is "to lead people to Jesus, and help them to be totally committed to him." See what our church family is all about, and then come and visit us.

---
Our Vision: Love God, Love Others, Bless the World
Love God: Fall more in love with God through worship
Love Others: Build relationships with others through small groups
Bless the World: Bless others through joining one of our ministries that serve others

Vacation Bible School is Coming Soon !!!!
July 20- 24 5pm -6:15 pm dinner
6:30 to 8:30 program
July 25 Sabbath program 10 to noon with potluck
Click the HomeTown Nazareth icon above or Click here to register your child.

An Invitation to Study
Lesson 9 May 23-29
Jesus, the Master Teacher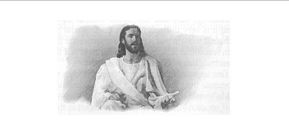 Read for This Week's Study: Luke 8:22-25,4:31-37,6:20-49,8:19-21,10:25-37, Deut. 6:5.
Memory Text: And they were astonished at His teaching, for His word was with authority (Luke 4:32, NKJV).
When Christ came to the earth, humanity seemed to be fast reaching its lowest point. The very foundations of society were undermined. Life had become false and artificial. . . . Disgusted with fable and falsehood, seeking to drown thought, men turned to infidelity and materialism. Leaving eternity out of their reckoning, they lived for the present.
"As they ceased to recognize the Divine, they ceased to regard the human. Truth, honor, integrity, confidence, compassion, were departing from the earth. Relentless greed and absorbing ambition gave birth to universal distrust. The idea of duty, of the obligation of strength to weakness, of human dignity and human rights, was cast aside as a dream or a fable. The common people were regarded as beasts of burden or as the tools and the steppingstones for ambition. Wealth and power, ease and self-indulgence, were sought as the highest good. Physical degeneracy, mental stupor, spiritual death, characterized the age.-Ellen G. White, Education, pp. 74,75.
Against such a background we can better understand why Jesus taught the things that He did.
*Go to http://ssnet.org/lessons/15b/less09.html to study this week's lesson.
Supplemental Reading

"The Lord your God commands you this day to follow these decrees and laws; carefully observe them with all your heart and with all your soul."
‭‭Deuteronomy‬ ‭26:16‬ ‭NIV‬‬
Withhold Nothing—There must be no withholding on our part, of our service or our means, if we would fulfill our covenant with God [Deuteronomy 26:16 quoted]. The purpose of all God's commandments is to reveal man's duty not only to God, but to his fellow man. In this late age of the world's history, we are not, because of the selfishness of our hearts, to question or dispute the right of God to make these requirements, or we will deceive ourselves, and rob our souls of the richest blessings of the grace of God. Heart and mind and soul are to be merged in the will of God. Then the covenant, framed from the dictates of infinite wisdom, and made binding by the power and authority of the King of kings and Lord of lords, will be our pleasure. God will have no controversy with us in regard to these binding precepts. It is enough that He has said that obedience to His statutes and laws is the life and prosperity of His people (Manuscript 67, 1907). – {1BC 1120.2}