Welcome to worship and fellowship at the Orange Seventh-day Adventist Church, located in the heart of Orange County. Our mission is "to lead people to Jesus, and help them to be totally committed to him." See what our church family is all about, and then come and visit us.

---
Our Vision: Love God, Love Others, Bless the World
Love God: Fall more in love with God through worship
Love Others: Build relationships with others through small groups
Bless the World: Bless others through joining one of our ministries that serve others

Vacation Bible School is Coming Soon !!!!
July 20- 24 5pm -6:15 pm dinner
6:30 to 8:30 program
July 25 Sabbath program 10 to noon with potluck
Click the HomeTown Nazareth icon above or Click here to register your child.

An Invitation to Study
Lesson 2 July 4-10
Abraham: The First Missionary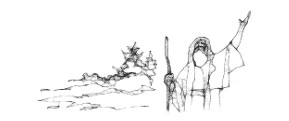 Read for This Week's Study: Gen. 12:1-3; 14:8-24; Heb. 11:8-19; Gal. 3:6; Gen. 12:6-7; 18:18-19.
Memory Text: So also Abraham believed God, and it was credited to him as righteousness. Understand, then, that those who have faith are children of Abraham. Scripture foresaw that God would justify the Gentiles by faith, and announced the gospel in advance to Abraham: All nations will be blessed through you (Galatians 3:6-8, NIV).
It's no coincidence that three of the world's major faiths, Judaism, Christianity, and Islam, are sometimes called the Abrahamic faiths. That's because all three, in one way or another, trace their roots back to this great man of God.
Though Abraham is admired as the defining example of faithfulness, this week's lesson will examine this faithfulness from a different angle. That is, we want to view him as a missionary, as someone called by the Lord to go to another land and witness to the people about the true God, the Creator and Redeemer.
God gave Abraham, and his family after him (see Gal. 3:29) a threefold purpose:
to be recipients and guardians of the divine truth of God's kingdom that had been lost in the earlier history of humankind;
to be the channel through which the Redeemer would enter history; and
to be, as God's faithful servants, a light to the nations, a light to those who needed to know the Lord.
*Go to http://ssnet.org/lessons/15c/less02.html to study this week's lesson.
Supplemental Reading

Study All in Light From Cross—The sacrifice of Christ as an atonement for sin is the great truth around which all other truths cluster. In order to be rightly understood and appreciated, every truth in the Word of God, from Genesis to Revelation, must be studied in the light which streams from the cross of Calvary, and in connection with the wondrous, central truth of the Saviour's atonement. Those who study the Redeemer's wonderful sacrifice grow in grace and knowledge. – {5BC 1137.7}
I present before you the great, grand monument of mercy and regeneration, salvation and redemption—the Son of God uplifted on the cross of Calvary. This is to be the theme of every discourse. Christ declares, "And I, if I be lifted up from the earth, will draw all men unto me" (Manuscript 70, 1901). – {5BC 1137.8}